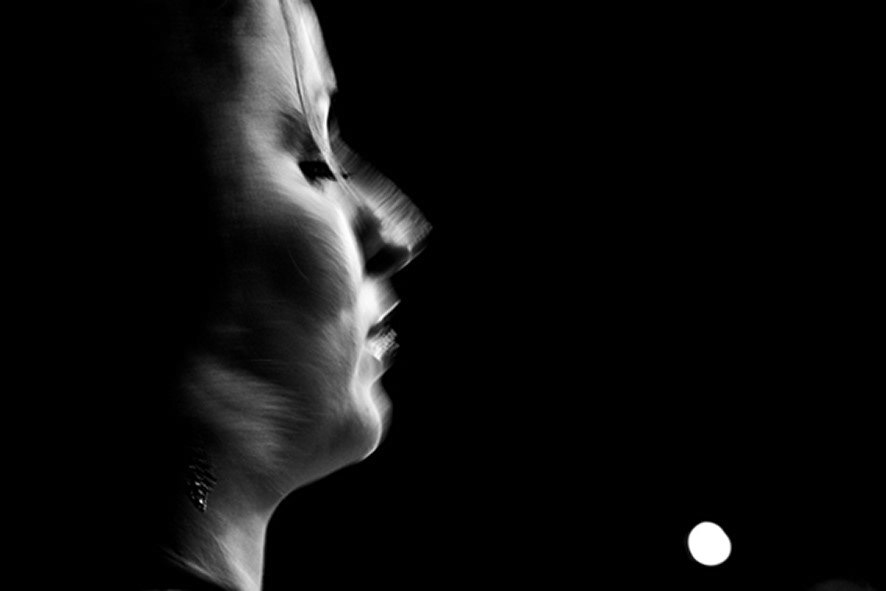 Zu diesem Bild gibt es eine Geschichte von einer Jesidin und einem Muslim, die ineinander verliebt waren und zusammen sein wollten. Das war 2007. Aber ihre Familien waren dagegen. Sie haben versucht zu fliehen, es aber nicht geschafft. Und Doa wurde durch ihre Familie gesteinigt. Das war so eine Tragödie! Ich konnte das einfach nicht vergessen. So habe ich das Bild gemacht und "Doa – Mond und Nacht" genannt. Auf diesem Bild strahlt Doa heller und größer als der Mond. Ich denke, Doa ist wegen der Liebe gestorben. Und Liebe ist heller und größer als der Mond.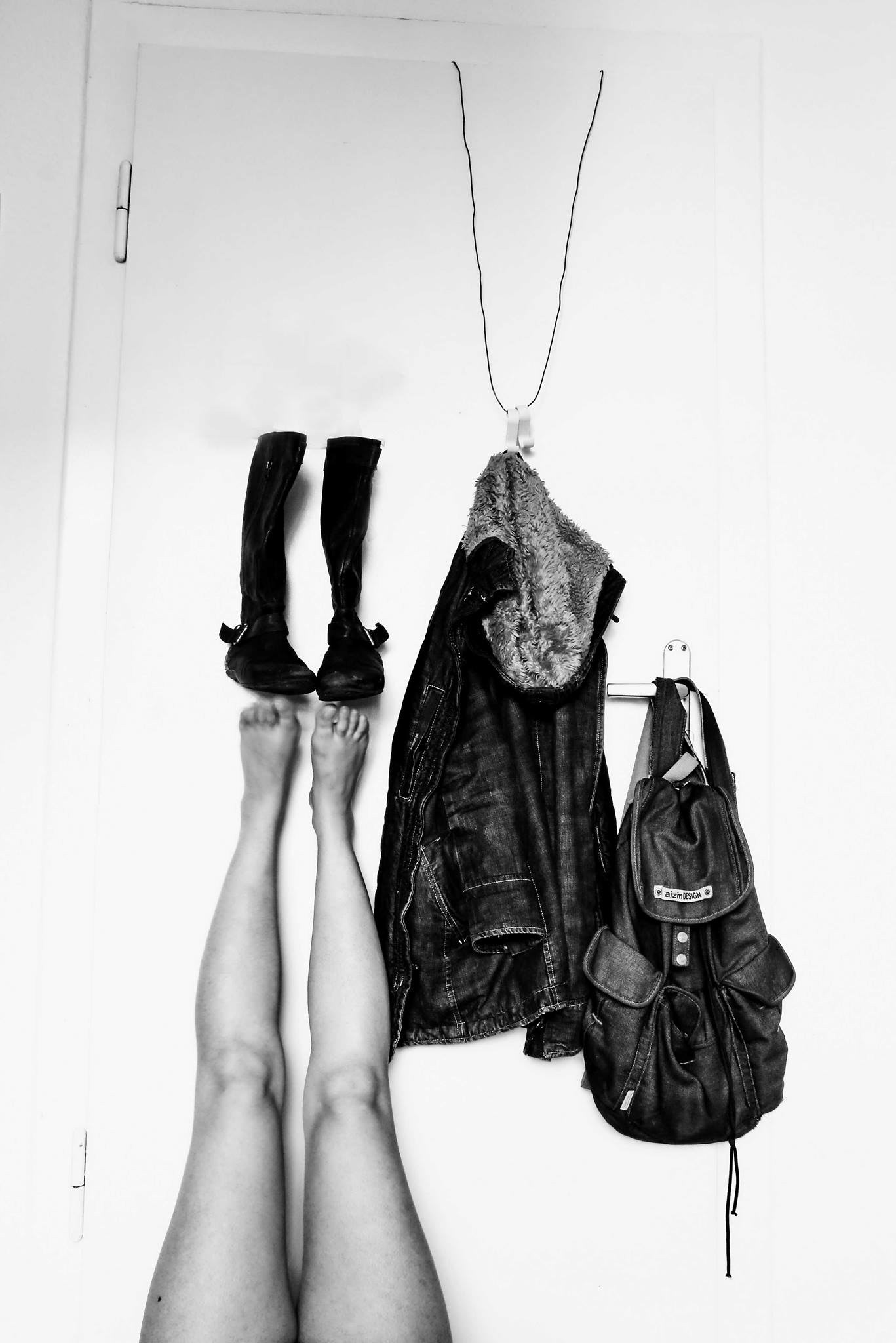 25 November My memories' museum Pictures are hanging all over the four walls of my memories' museum, big pictures as well as small ones. The smallest picture is associated with the deepest and most terrible pain, which is never- ever to be forgotten! The biggest picture is associated with the least joy, which endures for a second and vanishes in a blink. But each picture occupies its own place in my memories' calendar, to be preserved and be kept so. In my memories' museum with the history of 984,112,220 seconds, no king is born, nor fallen.No revolution is started and ended in blood.The one which is born, is me, and the one which falls into ruins and re-rises is myself! The friend is me and the foe is myself! The loser and winner in this battle between me and myself, is a restless and rebellious conscience, which does not occupy anything and can't beoccupied either . On the wall of my memories' museum, you find the picture of the first menstruation blood, called "Nature, Beauty, Woman";Here you find the blood shed in the first weddingnight, called"Experience"; You find the first blood shed at birth, called "Smart, Female, Creation", on the wall of my memories' museum, which is covered with small pictures, with no address and no date. Today, a new picture will hang on the wall of my memories' museum: a picture of many days and thousands and thousands of seconds. A picture that can be that of many peoples' journeys, of those who arrived and those who didn't make it, and those that drowned in bottomless seas. A picture that reveals, and will always keep the memory of so many youngsters, mothers and children who drowned in waters or died of cold. In my memories' museum, today, the new picture, the smalles in size, will hang here, and it is called "Station, Immigration, November 25th", in memory of all those fellows whom I was acquainted with, and of those I didn't happen to know, but the pain of the fact that they didn't make it, affected me deeply, in memory of those fellows who faced death and re-survived thousands of times, and whom I met on my way to reach here. In paying respect to all these fellow-travellers, my dear ones, "Wurya" and my "Rebin" who were as breath, as companions and hope to me! 
Translated from Kurdish into English by Sherko Hejar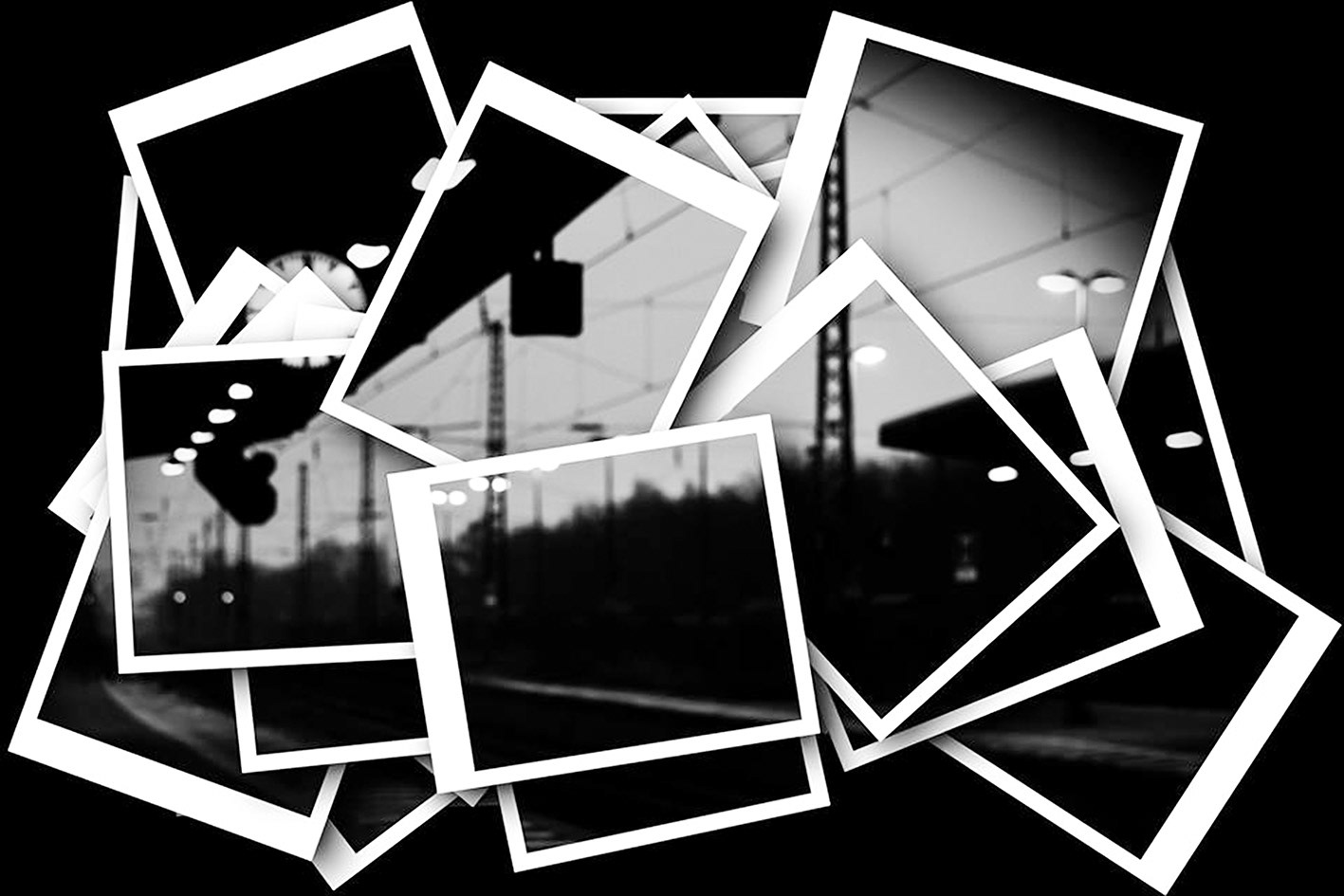 ME IN FRAGMENT OF TIME AND SPACE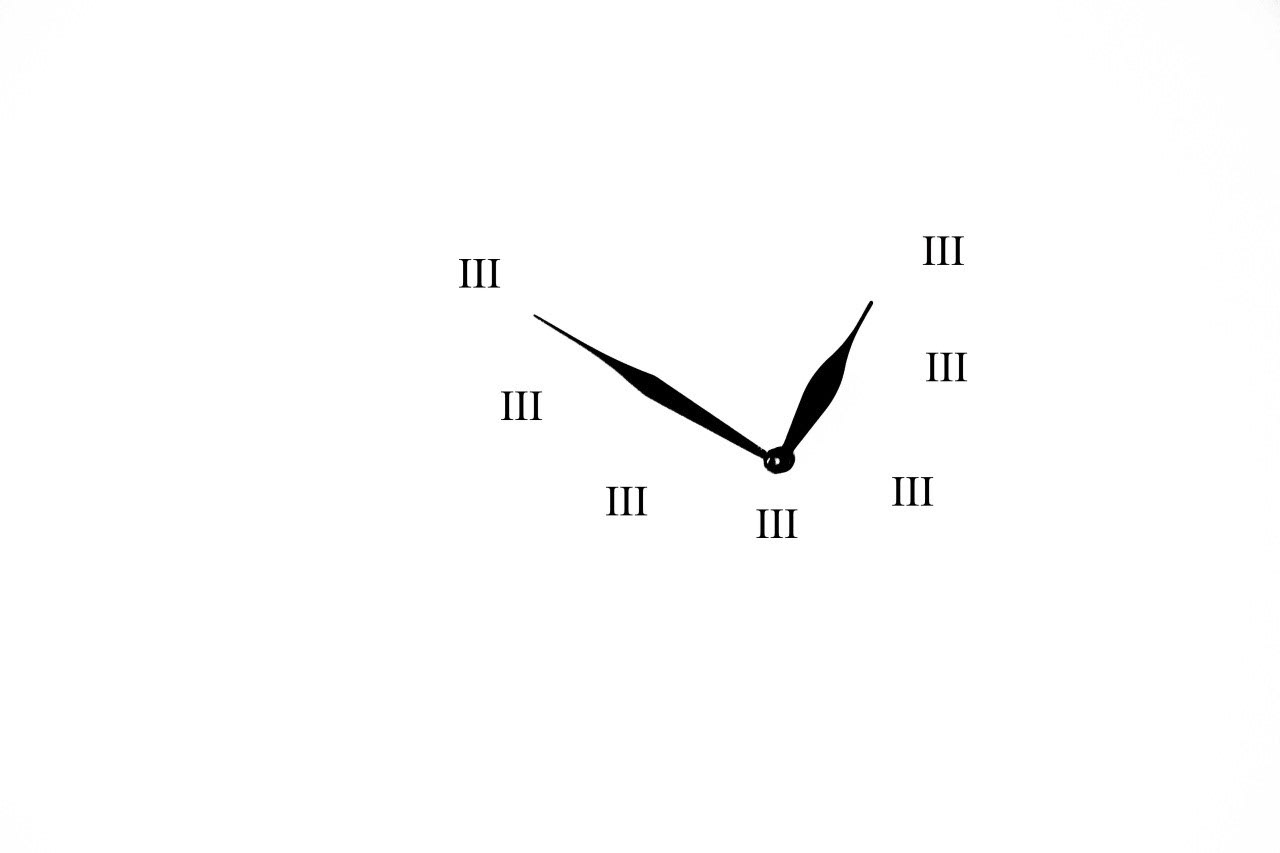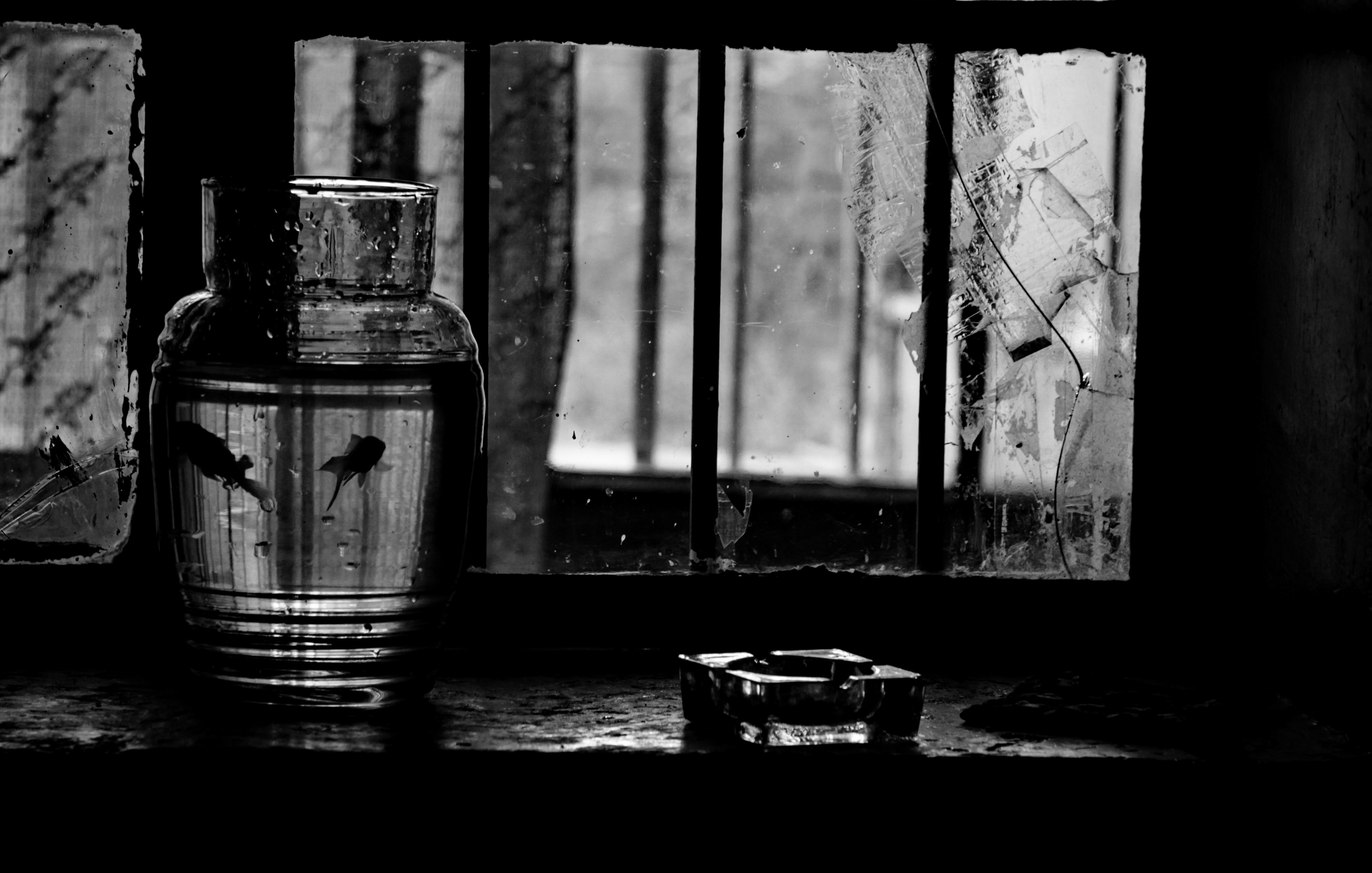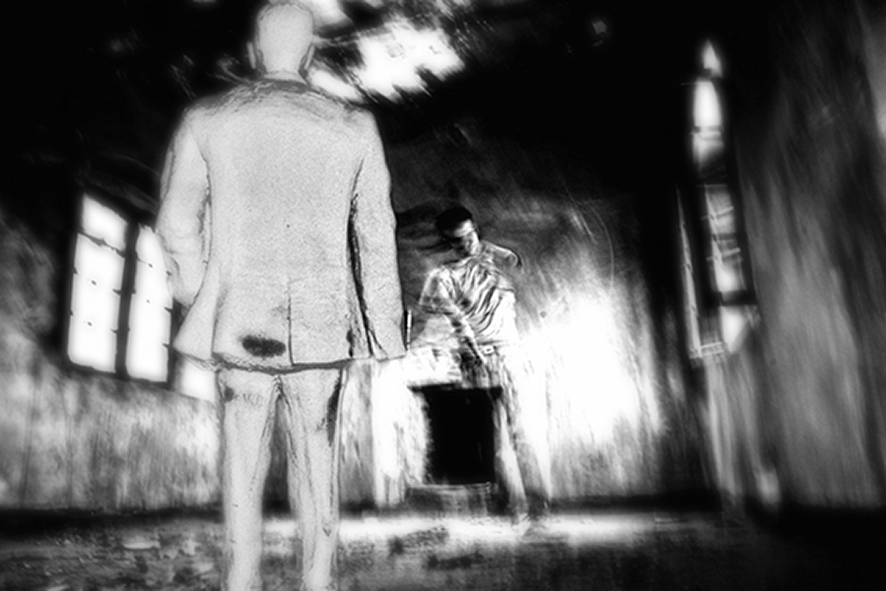 Nikos Kazantzakis: "Nichts existiert! Weder Leben noch Tod. Ich sehe das Denken und die Materie einander suchend wie zwei nicht existierende erotische Phantasien- Verschmelzend, Leben hervorbringend wieder verschwindend.
Und ich sage: Dies ist es, was ich will!"
Nothing exists! Neither life nor death. I watch mind and matter hunting each other like two nonexistent erotic phantasms - merging, begetting, disappearing - and I say: "This is what I want!"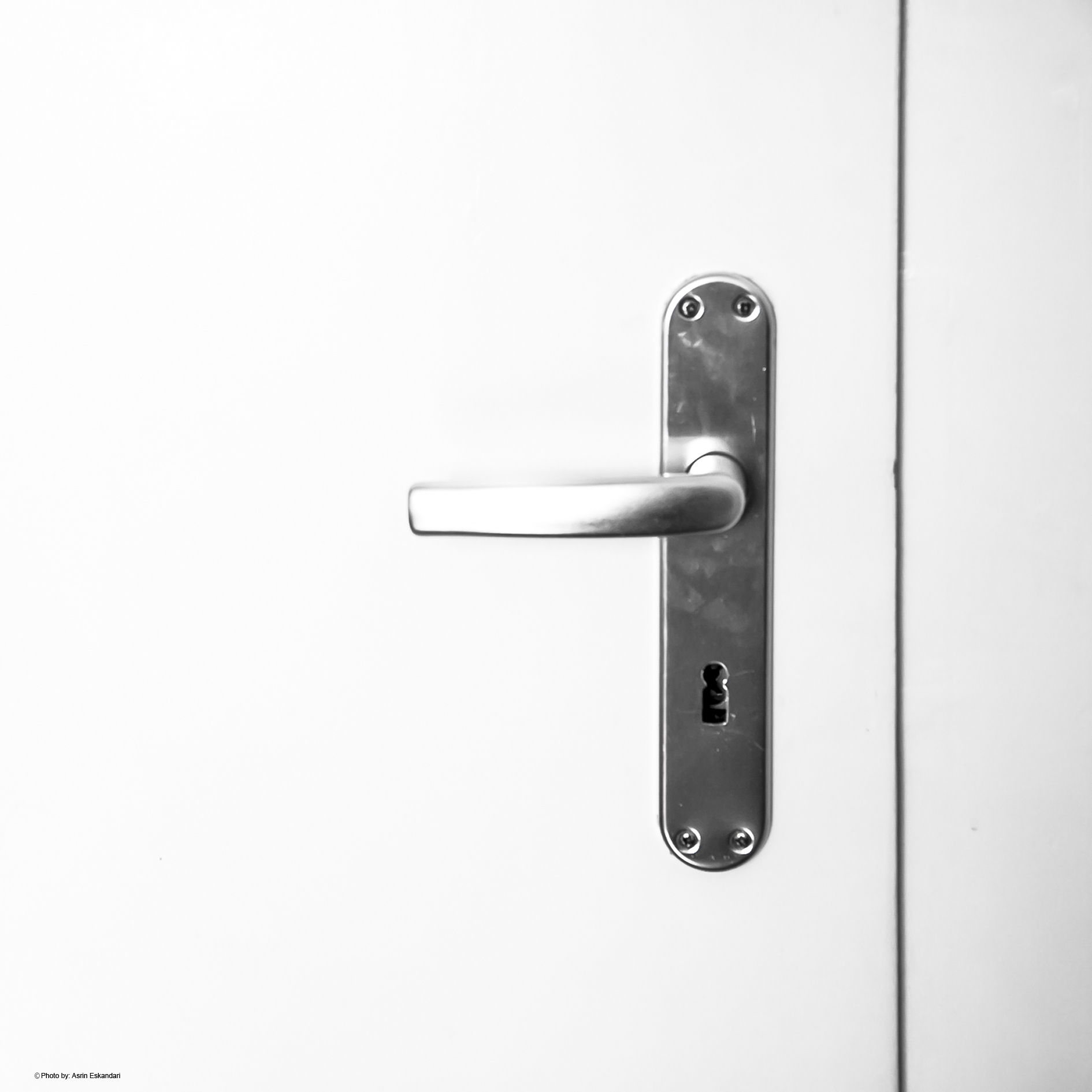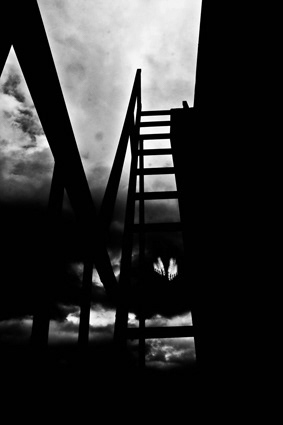 Dass die Erde unser Haus ist,
ist keine Bittere Wahrheit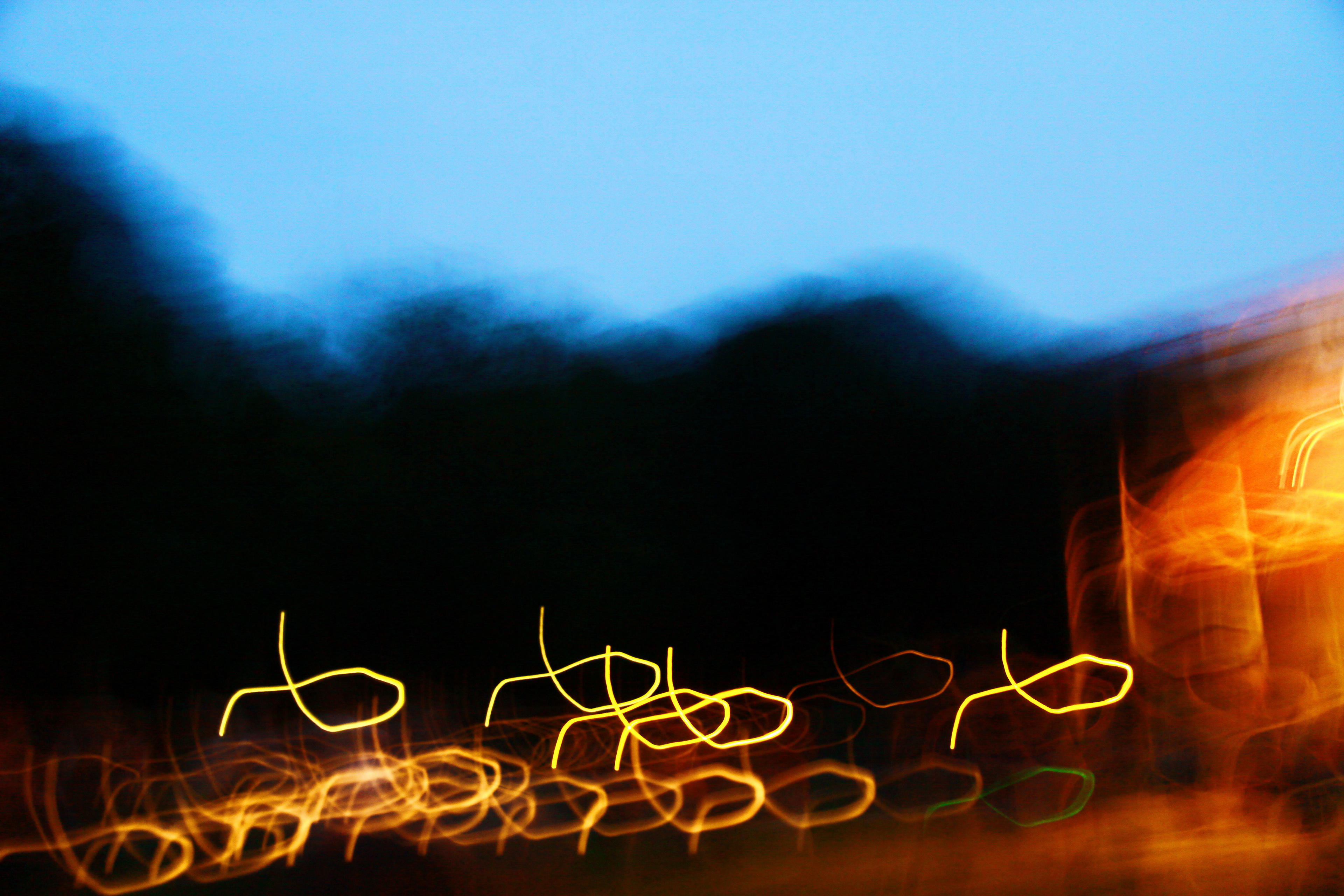 Zwischen Ost und West bewegt sich der Stift als Lichtstrahl um mich selbst zu schreiben, Zeit, Gefühle, Leben und Tod, Liebe und Trennung, Bitterkeit und Süße! So oft, während ich mit meinen Gedanken, in Angst oder Herzklopfen fliege, erschüttert mich eine Frage als Sturm: Gibt es in dieser Welt etwas, von dem es sich zu fotografieren lohnt? Da ich aus der Tiefe von Schwarz und Weiß komme, würde ich in der Lage sein, das zu sehen andere Farben, nicht zu vergessen? Ich weiß nicht, diese Farben werden vielleicht auch nicht ewig bestehen, aber was macht es aus, sollten sie nicht geschrieben werden? ich selbst geschrieben werde? So wie damals, als ich meine Augen schloss Tanzen, Aufnahme mit dem Blitz meiner Kamera in diesem Moment.
Am Strand der Verzweiflung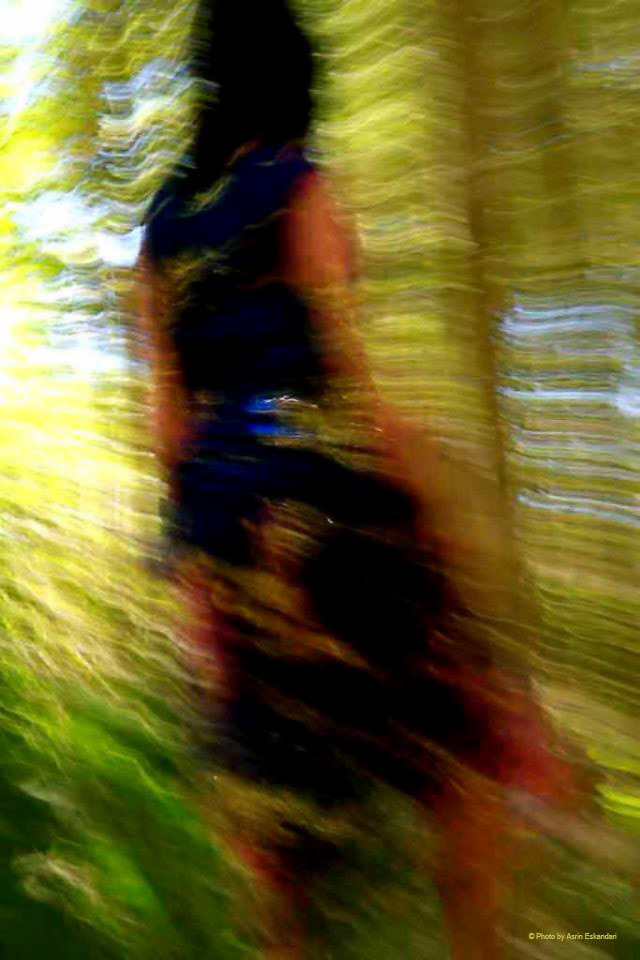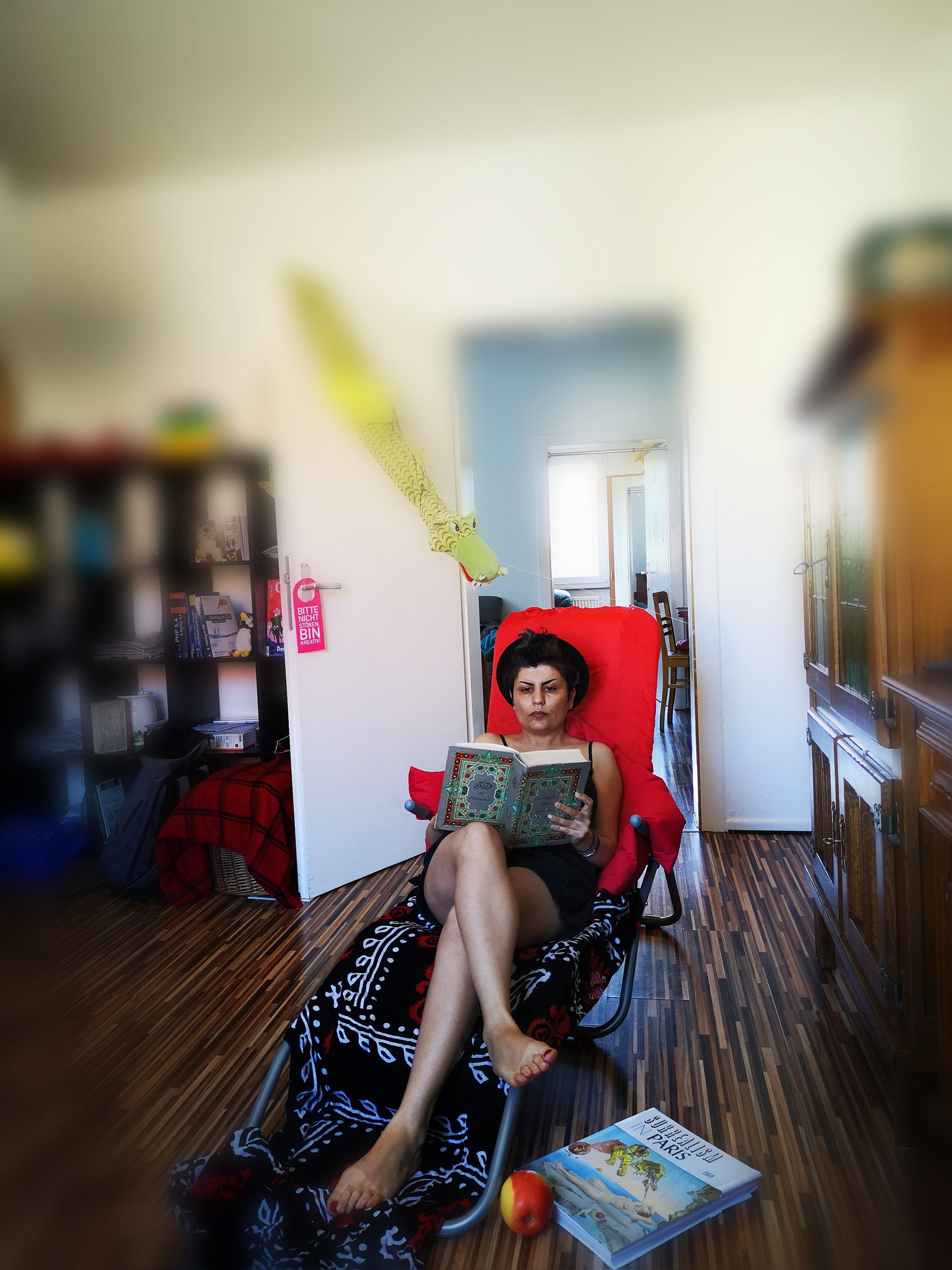 A man bathed here and turned to a human
پیاوێک لێرە خۆی شورد بوو بە مرۆڤ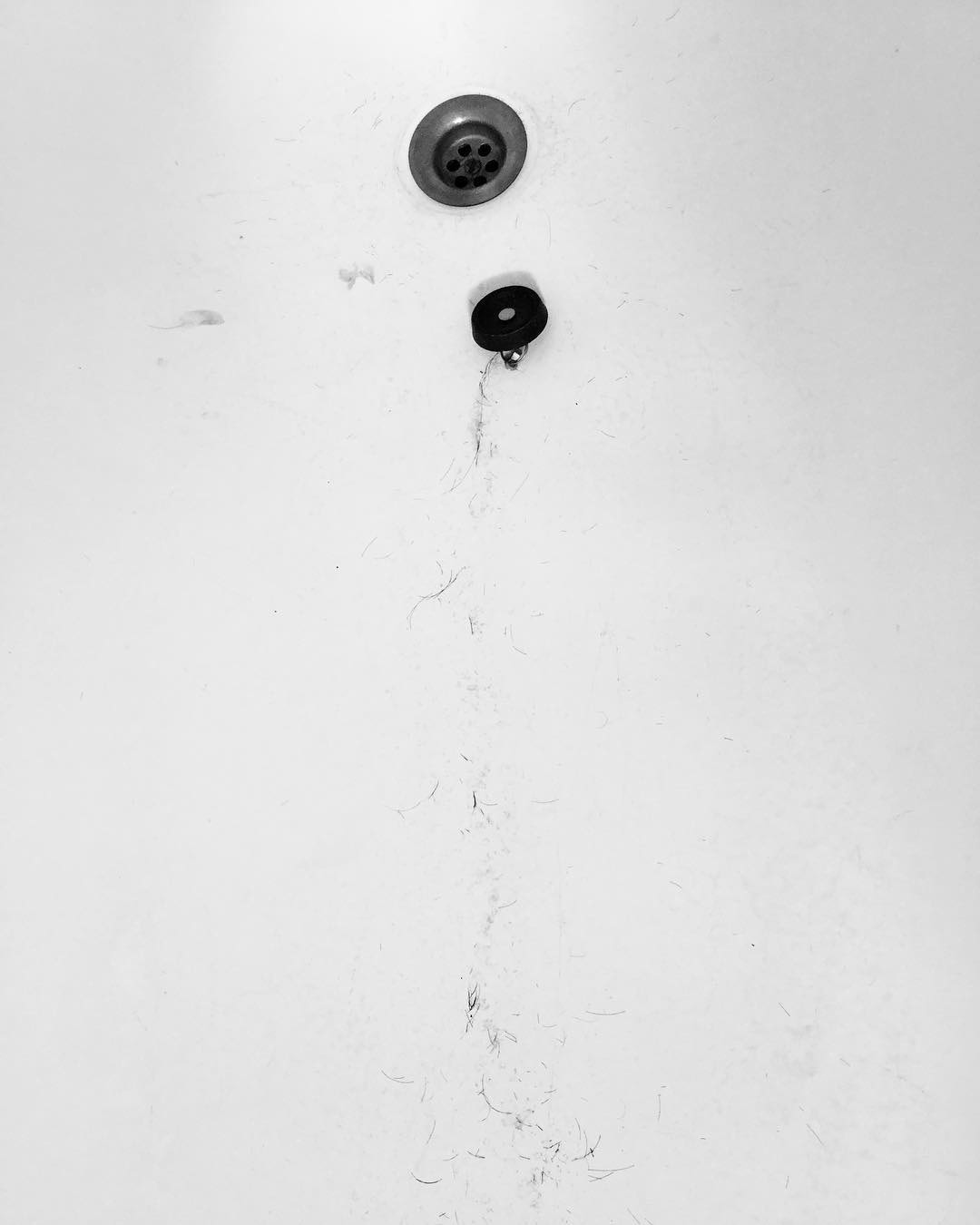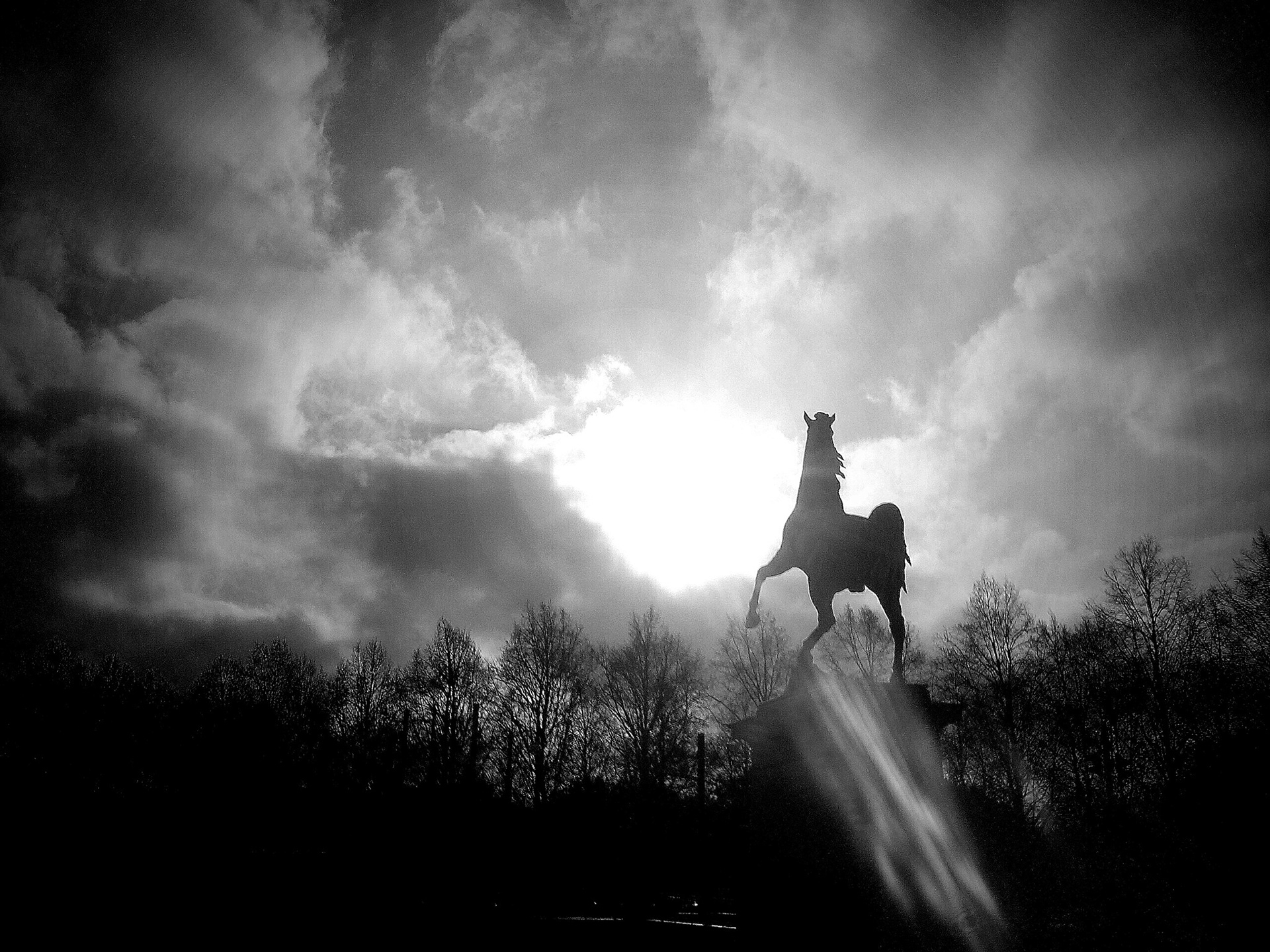 کاتێ هەست و هزر تێکدەئاڵێن،
As Reason and Feeling get entangled
هەشتی مارسیش وەکوو زۆربەی بۆنە جیهانییەکان لە لای ئێمە بەداخەوە زۆر رووکەشیانە و رۆتین لێ تێگەیشتوون و بەرزرایدەگرن، زیاتر وەکوو رووداوێکی مێژوویی رووکەش چاوی لێکراوە و دەبینرێ، بێئەوەی بە وردی و قوولی بیر لەو پرۆسە کۆمەڵایەتییە، سیاسییە مێژووییە بکرێتەوە و هەوڵ بۆ ناسین و تێگەیشتینی فیکر و فەلسەفەی بدرێتەوە. لەم بەرهەمەدا هەوڵمداوە دژ بەو نەزانین و رووکەشبینییە بەتایبەت لە لایەن ژنان خۆیانەوە ناڕەزایەتی دەرببرم.